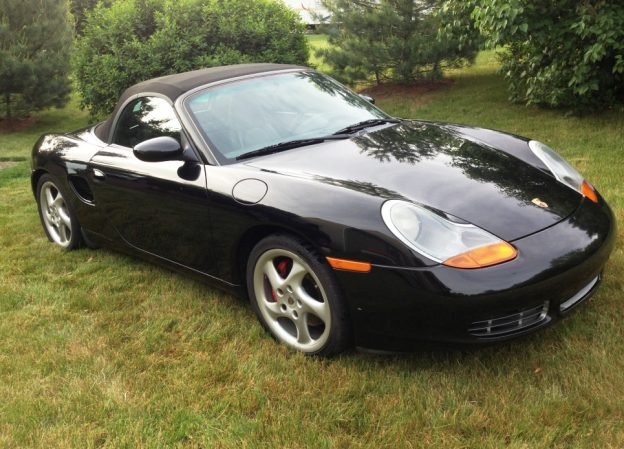 Mega Car Wreckers is the choice for genuine Porsche used car parts that are of high quality. We understand the importance for car owners to have quick access to the parts they need, as nothing is worse than being without your Porsche for a few days while you wait for parts to be delivered and your precious car to be fixed. We have a massive inventory of genuine second-hand parts for Porsche cars that are tested for quality and life.
We Wreck All Models of Porsche Cars Melbourne – Get Genuine Parts Here
The Porsche has long been the car for sports and class. It is a car that young drivers, as well as old drivers, love. When you're behind the wheel of a Porsche, you feel like you're the king of the road. Porsche cars are high-performance cars and a luxury in sports cars. They are also reliable and dependable, and when there is a sports car on the road, often it is a Porsche. So, what happens when it breaks down? Car owners will find themselves getting in touch with car wreckers Melbourne for the quality used car parts they need. There are so many scam car wreckers that it is essential that you deal with a trustworthy and reputable car wrecker like Mega Car Wreckers Melbourne. We buy and pull parts from Porsches regularly and so have an impressive inventory of Porsche car parts. And in the unlikely event that we don't have the part that you're looking for, we will help you find it.
Auto Parts Melbourne
When you need parts for your Turbo DC/T, or your 4S DC/T, or your S DC/T, Turbo S DC/T, or your Carrera or Cayman, or any other make of Porsche, you can find the parts you need here. We stock them all, from engines to alternators, to AC systems to mufflers, to hoods to braking systems, and more. If we don't have the part in stock, we'll find it for you.
Best Quality Used Car Spare Parts
Porsche owners that would like to sell their cars can give us a call for a quote. We buy all conditions of Porsche cars. To check stock on a part, please contact Mega Car Wreckers at the number below. We can also be reached through our homepage. Get quality second-hand car parts for low prices with Mega.
Call us for genuine Porsche used car parts at good prices. Call Mega at 0413 927 850