Honda Wreckers Melbourne – Cash for Cars
Affordable Spare Parts for all Honda Models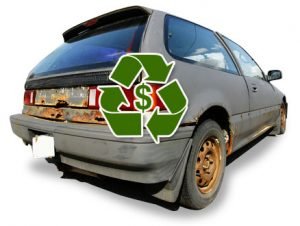 At Honda Wreckers Melbourne we are not fussed about the state of your Honda vehicle. As leading Honda wreckers in Melbourne, we know any Honda that is no longer of any value to you is extremely valuable to us. That's why Honda Wreckers Melbourne are prepared to reward you with cash for cars service, free pickup and up to $5,000 cash in hand. So if you are ready to sell your old or damaged Honda, let the team of professional Honda car dismantler at Mega Car Wreckers do all the dirty work for you.
Honda Auto Dismantling Vehicles
Accord – Ascot – City – Civic – CRV
Inspire – Integra – Jazz – Legend – Logo
Oddessy – Odyssey – Prelude – Rafaga
You would definitely want to get the most money out of your old Honda car. However, there are several factors that can affect the amount that can be offered with your vehicle. Most cash for cars companies will require the seller to state the year, make, and model of the car including the transmission, engine, body and car interior in order to determine the value. Aside from this, you can also send photos of the car to give a good look. However, pictures are not mandatory.
Situated in Sunshine, Northern suburbs of Melbourne, the Honda Wreckers covers a huge area & we stock hundreds of Honda vehicles for dismantling & we have thousands of quality Honda second-hand parts in our wrecking yard. Honda Wreckers Perth WA, Accord – Ascot – City – Civic – CRV – Inspire – Integra – Jazz – Legend – Logo – Odyssey – Prelude – Rafaga – S2000 – Saber – Shuttle – Stream – Torneo …
Honda Wreckers Melbourne is supplying the following car parts:
Cuts: Front Cuts – Nose Cuts – Rear Cuts – Half Cuts
Mechanical Parts: Engines – Gearboxes Transmission – Diffs – Hubs.
Panels: Guards – Bonnets – Bumpers – Mirrors – Door Handles.
Electrical: Starter Motors – Alternators – Switches – CD Players.
Sell your Unwanted Honda for Cash
At Honda Wreckers Melbourne, we buy all makes and models. Call us now to get an unbeatable quote! Honda Wreckers Melbourne pays top cash for cars whether DEAD OR ALIVE. We pay top Cash for any Car, Van, Ute, 4WD and trucks. We are Vehicle buyers and have a wide range of car transporter to pick up all sort of vehicle.
Below are several Honda used parts suppliers and wreckers in Australia and New Zealand:
Honda wreckers Brisbane, Honda wreckers Perth.