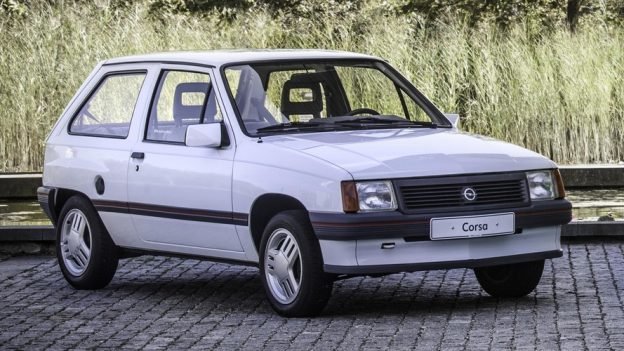 Mega Car Wreckers Melbourne that has the selection you need in genuine Opel used car parts for your Opel car. We wreck hundreds of Opel vehicles weekly, keeping a full inventory of quality second-hand parts on hand for our customers. With us, you don't have concerns about buying fake car parts. We only sell genuine Opel used car parts in Melbourne.
We Wreck Opel Cars Melbourne – Find Used Opel Car Parts for All Models
Opel is a German car company, owned by General Motors. The cars are recognised throughout the world. In the United Kingdom, the cars are rebranded as Vauxhall, which is a subsidiary of General Motors. Anyone behind the wheel of an Opel car knows that it is a car that offers performance, reliability, and dependability. Opel car owners know that when their car is down, what they need is quality replacement parts and a quick and thorough repair job. For DIY mechanics, they don't have to wait for days for the delivery of replacement parts for their cars. Mega Car Wreckers is a wrecker in Melbourne that has the stock of parts they require to get right back behind the wheels of their cars. We also offer the assurance that you are buying genuine used car parts in Melbourne.
Used Opel Auto Parts for All Models & Makes
When the Opel is down, and you know the parts & repairs that you need, just pick up the phone and give us a call. You will not be waiting for days for the delivery of a hard to find part. Finding any part is easy with our massive inventory. We stock all types of parts for every model, including Agila, Karl, Corsa, Olympia, Kadett D, and more. Whether you need an engine replacement, an alternator, a fuel pump or water pump, an AC system, a hood, a transmission, side mirror or any other type of used part, we have it in stock; and, if we don't, we will quickly find the part you require. We also ship parts for a very reasonable price, so you can get the used car part that you need to be delivered right to your doorstep
Contact Us for Quality Second-hand Car Parts
For more information on our used parts Melbourne, call us at the number below. One call and we will also check stock on a part or provide you a quote for your Opel should it be for sale. Give us a call for quality
used car parts or visit our homepage to contact us there. Call Mega Car Wreckers for quality second-hand car parts at discounts.
Call us on 0413 927 850